Sick of your job? Again? Even though you just left another big bank / consulting firm / legal practice / or finance company for your current gig?

Take my advice - its about time you trade in your collared shirt for a t-shirt and get a job at a #startup or tech company.
In a recent study, this was the top list of companies to work for.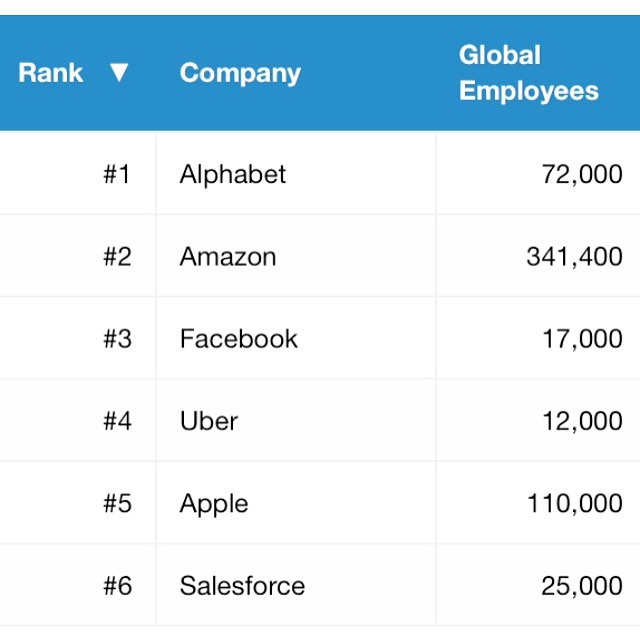 So what makes these companies different?

An experience that keeps their people hooked!
Here's a few things yours probably isn't doing:
- Some let you bring your pet to work, and one even does doggy day care while you work
- A stronger focus on work-life balance. ie. Unlimited vacations, as long as you've finished your work
- A totally flexible remote-working or work from home policy
- Perks like breakfast, lunch and dinner... every. single. day
- Monetary perks such as yearly bonuses, after all they are some of the most valuable companies in the world right now too
- On campus convenience by means of a barber, gym, massage parlor, basketball court and game room
- Most even also let you unleash your inner Einstein, or Zuckerberg, by giving you resources to work on your own innovative ideas
- And my favorite of all: wear what you want to work attitude, because work is about what you get done, and not what your wear

And the list goes on. So quit paying, and start playing and join a startup.